We love Awards Season for the dose of glitz and glamour it brings to our dreary, sun-starved January selves, and picking our favourite looks from the Golden Globes and Oscar nights is an annual pastime we really look forward to. Last night's event was somewhat disappointing in the style stakes, however. While we unanimously loved Jessica Alba's peachy ensemble, we didn't have such an easy task agreeing on four other favourites to round out our Top Five. Vicky and Claudia loved Nicole Richie's powder blue number, while Ali thought the whole look was a bit too Aladdin-esque; Ali thought Zooey Deschanel looked good, while V & C found her boring.
Then there were the dresses that nearly had it right except for some dodgy tailoring: Jennifer Lawrence in poppy-coloured Dior, and Jessica Chastain and Rosario Dawson in icy-blue gowns chose the perfect colour but were let down by the terrible fit. Also in the "bland" category were dresses that were, actually, just that - blaaaaaand! - including Julianne Moore's structured black-and-white number and Adele's black dress that we swear we've seen her in at every public appearance she's ever made. Ever.
Lastly (and by far the easiest category to agree upon) are our Worst Looks, or to put it more gently, our Least Favourites: the poor dresses characterised by an unfortunate combination of hideous colour/print/tailoring.
We hope you enjoy checking out our picks, and we'd love to hear your thoughts on the night's fashion hits and misses!
THE GOOD
{Jessica Alba in Oscar de la Renta}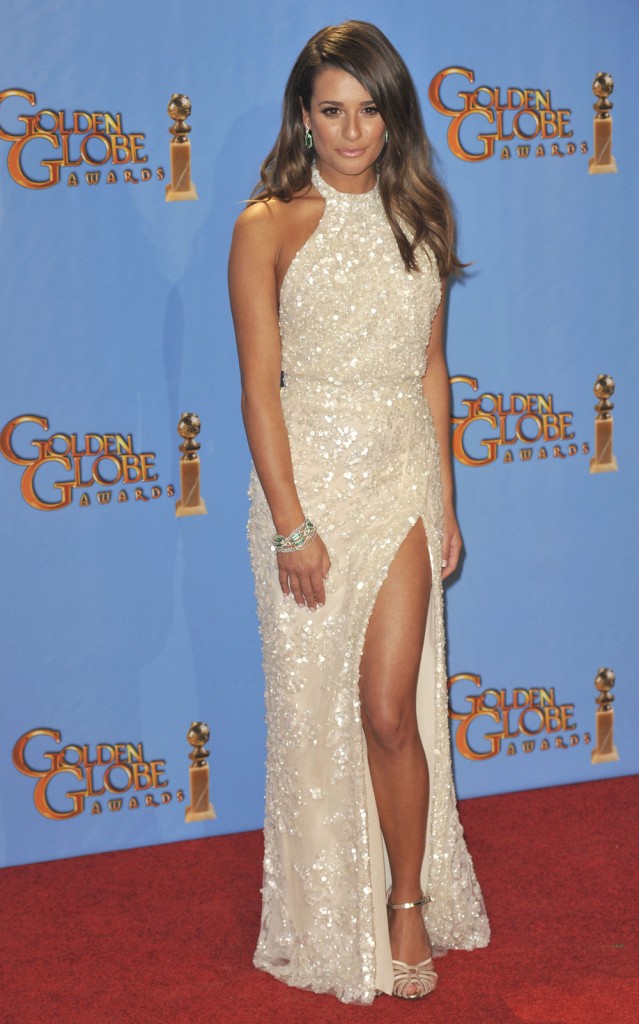 {Lea Michele in Elie Saab}
{Sofia Vergara in Michael Cinco}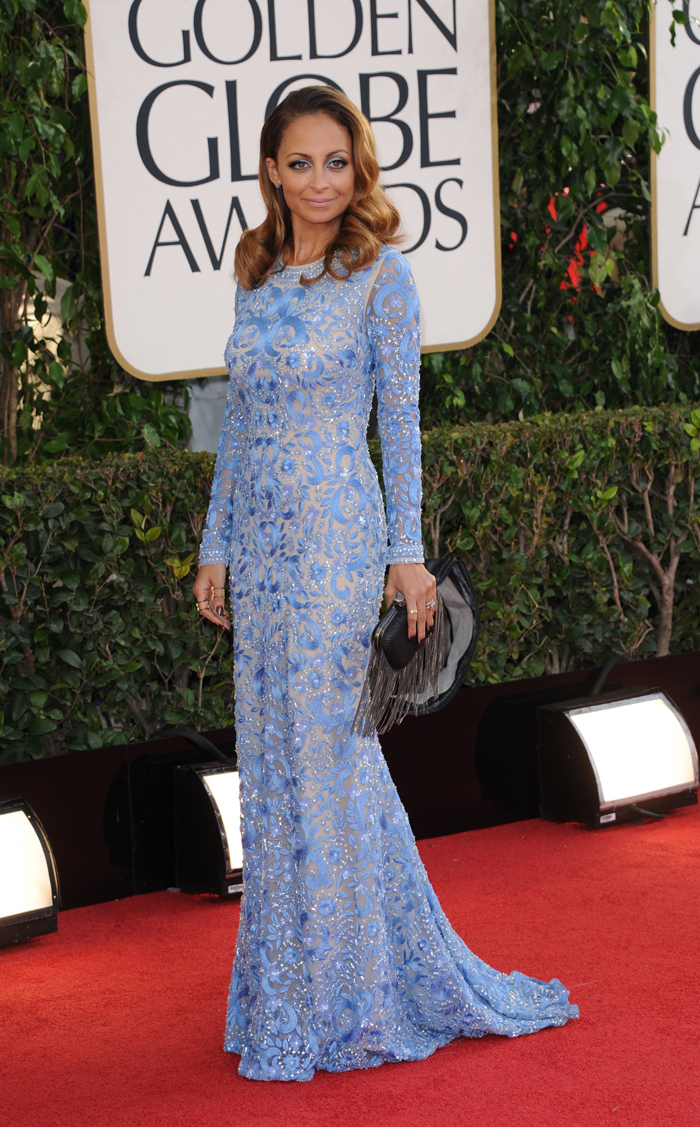 {Nicole Richie in Naeem Khan}
{Zooey Deschanel in Oscar de la Renta}
THE ALMOST-GOOD
{Jennifer Lawrence in Dior Haute Couture}
{Jessica Chastain in Calvin Klein Collection}
{Rosario Dawson in Unknown}
{Julianne Moore in Tom Ford}
THE UGLY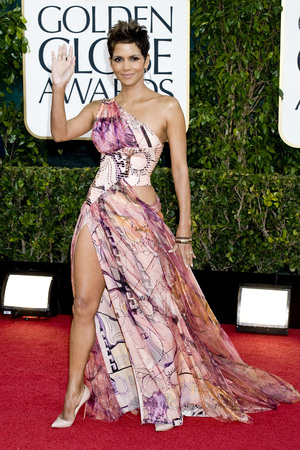 {Halle Berry in Atelier Versace}
{Lena Dunham in Zac Posen}
{Lucy Liu in Carolina Herrera}
{Taylor Swift in Donna Karan Atelier}
Sources:
http://www.temptalia.com/jessica-alba-2013-golden-globes-photos-makeup-dress-hair
http://www.celebitchy.com/273946/
http://www.temptalia.com/sofia-vergara-2013-golden-globes-photos-makeup-dress-hair
http://www.celebitchy.com/274109/
http://ca.eonline.com/photos/7434/best-dressed-at-the-2013-golden-globe-awards
http://www.usmagazine.com/celebrity-news/pictures/golden-globes-2013-what-the-stars-wore-2013131/27503
http://www.popsugar.com/Jessica-Chastain-Blue-Gown-Golden-Globes-2013-26758291
http://www.temptalia.com/rosario-dawson-2013-golden-globes-photos-makeup-dress-hair
http://www.elbowsandkneesblog.com/?tag=julianne-moore-golden-globes-2013
http://uk.lifestyle.yahoo.com/golden-globes-2013--adele-british-fashion--burberry-red-carpet-010105312.html
http://starcrush.com/2013-golden-globes-lena-dunham/
http://www.doobybrain.com/2013/01/13/lucy-lius-floral-dress-at-the-2013-golden-globes/
http://starcrush.com/2013-golden-globes-taylor-swift/
http://www.digitalspy.ca/celebrity/news/a450832/golden-globes-2013-best--worst-dressed
http://www.popsugar.com/Sienna-Miller-Golden-Globes-2013-Pictures-26755812