September is a month that both of us love. Apart from the fact that it's Vicky's birthday month, it's also a time of new beginnings and fresh starts, crisper days and darker evenings, cosy clothes and comforting food. Here are ten things to tick off on your September to-do list.
1. Get Organised!
Even if you're not heading back to school or uni, you can still use this time to get yourself organised - buy a crisp new agenda if you don't already have one and make a note of your goals, meetings, deadlines, events, etc.
2. Indulge in a Pumpkin Spice Latte
Ok, not everyone likes Pumpkin Spice Lattes (Ali loves them, Vicky hates), but everyone should at least try this cosy, calorific beverage at least once in their lives.
3. Go Apple Picking
Soooo we've actually never been apple picking before. But it just seems like such a wholesome, autumnal thing to do that we simply had to stick it on our list.
4. Make Soup
Homemade soup is infinitely yummier than anything you get from a package, so dedicate at least one September evening to cooking up a hearty batch of your choice.
5. Wear Your Summer Clothes While You Still Can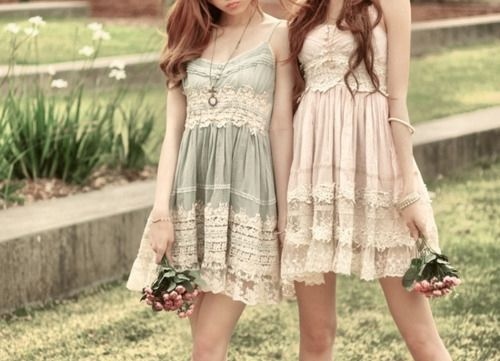 The first few weeks of September tend to be warm, even hot, so now's the time to squeeze in a few last wearings of your favourite dresses, shorts and sandals before the weather starts to chill. At the same time though, be on the look-out for pieces to:
6. Update Your Wardrobe for Autumn
Cosy knits, bright tights, cute coats, leather boots...autumn fashion really has so much going for it.
7. Visit a Library
Check out your local library and spend some time there soaking up the tranquil atmosphere.
8. Look Forward to Fall TV
September heralds in the new season for old favourite programmes as well as promising new ones. Yay for having your life revolve around a show again :-)
9. Get in Touch With Your Grandparents
The first Sunday after Labour Day is officially National Grandparents Day. Celebrate by getting in touch with yours, whether by phone call, visit, or good old-fashioned letter. They will be absolutely thrilled - guaranteed.
10. Bring Out the Candles
Candles are lovely year-round, but their flickering flames definitely become more magical on cosy autumn evenings.
Images:
http://coactivehealth.com/lifestyle-benefits/whats-your-agenda/
http://www.cheeriosandlattes.com/starbucks-pumpkin-spice-latte-copycat-includes-syrup-recipe/
http://buzz.roots.com/2011/10/apple-picking.html
http://serendipity-kate.blogspot.ca/2009/09/tuscan-autumn-soup.html
http://favim.com/image/118322/
http://alexalovefashion.blogspot.ca/
http://twistedsifter.com/2011/10/beautiful-libraries-around-the-world/
http://theutscmessenger.com/?p=6125
http://guyism.com/humor/7-surefire-ways-to-ruin-this-years-thanksgiving.html/attachment/grandparents
http://www.jomalone.com/templates/landing/candles.tmpl